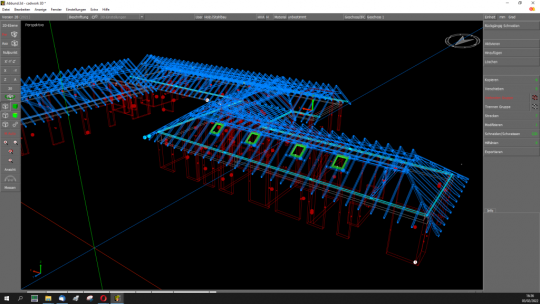 Good planning is our prerequisite to any construction site.
Construction sites undergo a preliminary planning. Once the site has advance to the next construction level, meaning timber due in course, will a detailed laser measurement be taken from the site.
This data is then processed through the CAD software program, not only allowing detailed construction specification and modifications, but also a 3D drawing. By seeing the visual effect of the construction, prior to manufacture, it will allow the client expectations to uphold.
Once the detailed drawings are process, data is loaded to the Weinman WBS140 CNC machine and timber cut to specifications. The CNC machine cuts beams up to 13m long with millimetre accuracy. Longer beams and curved elements are manufactured by hand.
Testimonials
---
Established in 2007, is a Windhoek-based Carpentry and Construction Company in Namibia that specialises in precise and accurate timber roof construction, staircases and free-forms, as well as sturdy workmanship.

- Carl-Heinz Benseler, Asylum Design and Development