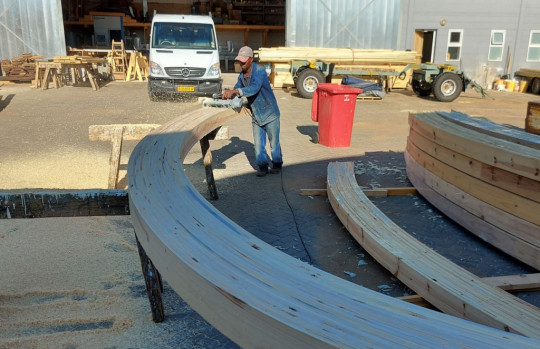 Our timber is either imported from Europe or South Africa, depending on availability and demand.
All our glued laminated beams are manufacture in our warehouse, Windhoek, Namibia.
The raw lamellae are finger jointed, planed and glued together to the required lengths and thicknesses. Thereafter the beams are planed for further processing. Glulam is manufactured according to each project requirement.
Testimonials
---
Established in 2007, is a Windhoek-based Carpentry and Construction Company in Namibia that specialises in precise and accurate timber roof construction, staircases and free-forms, as well as sturdy workmanship.

- Carl-Heinz Benseler, Asylum Design and Development